Time to share part II of my weekend cooking bender!
I had an abundance of fresh blueberries and was eager to put them to good use. I've had 
this
 recipe bookmarked for a while, and I figured today was finally time to give it a whirl. (With a few adjustments, of course!)
Disclaimer: if you are looking for a light, fluffy, traditional blueberry muffin recipe, keep right on looking. The muffins produced by this recipe bear little resemblance to standard muffins made with regular flour. Let's be honest. Any muffin made without flour or sugar isn't going to taste like it came from Dunkin' Donuts. 
Instead, these muffins are dense and nutty, with a slightly coarse texture. They are quite tasty, but very different. They are also low-carb, high protein, and extremely nutritious. Here's a pic of how mine came out.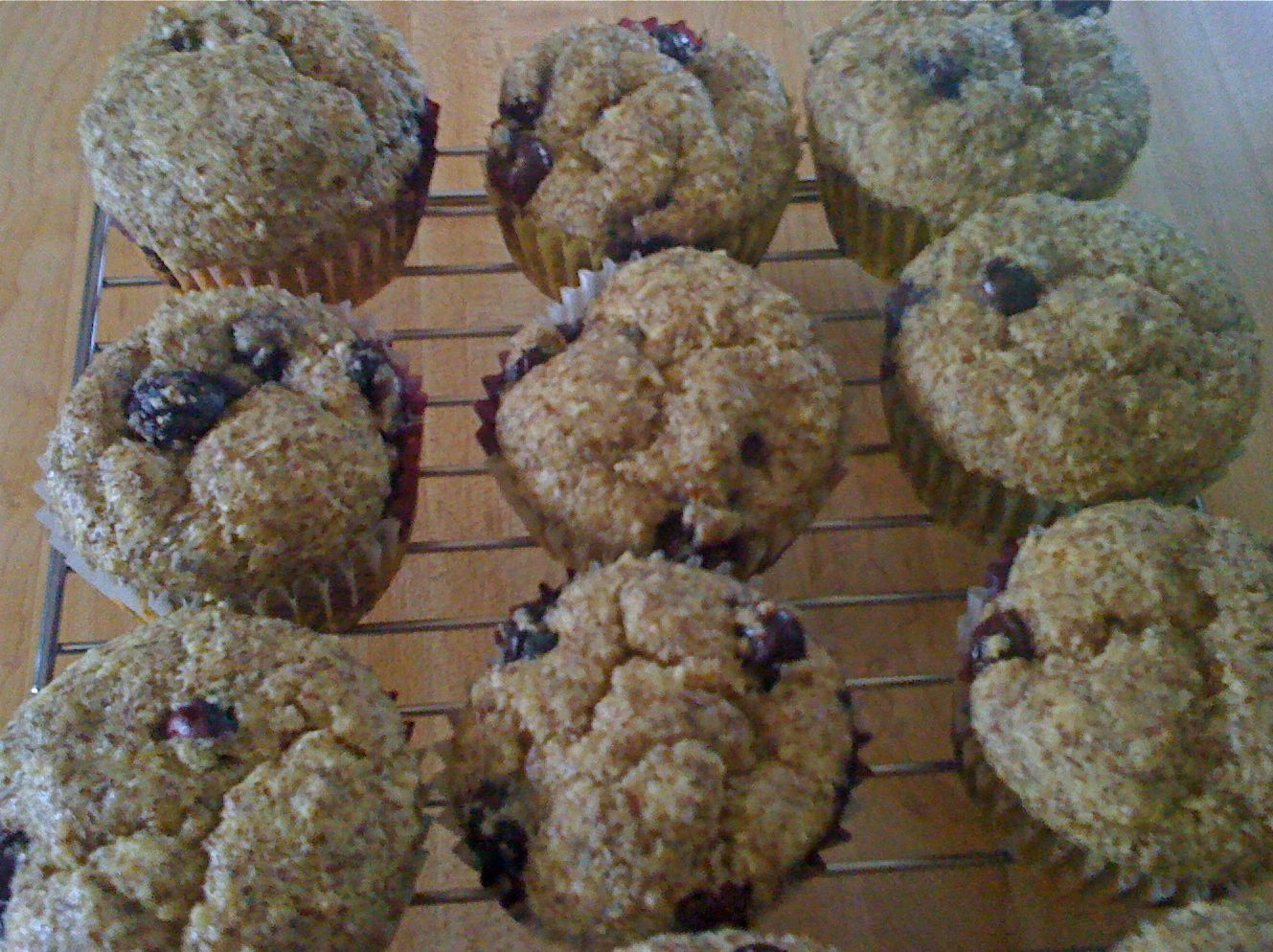 Still with me? Cool. Read on for the recipe, more pics and nutritional info.